Blog > Four things to understand when shopping for the perfect carpet
Four Things to Understand When Shopping for the Perfect Carpet
Thursday, December 2, 2021 4:53 PM
---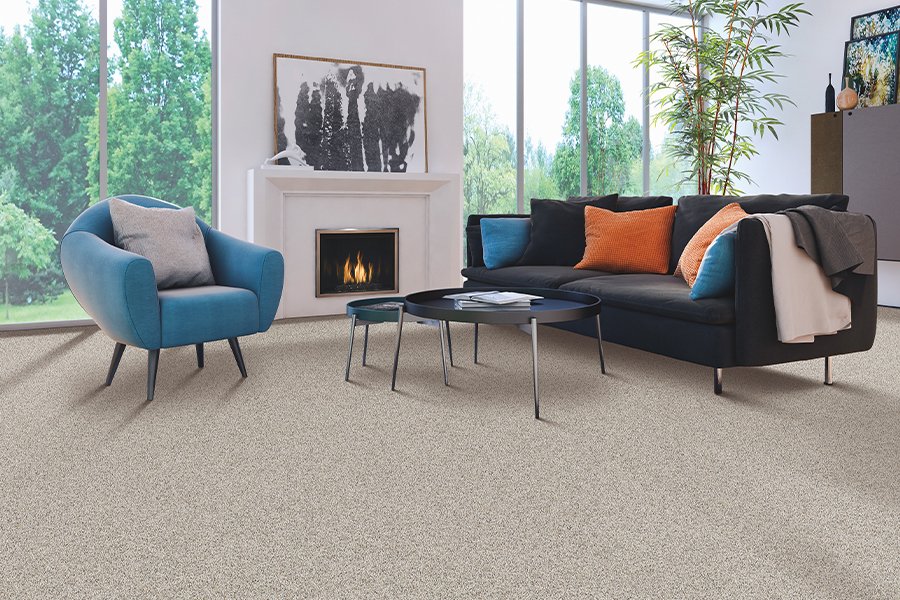 You'll love carpeting! It's elegant, stylish, has a soft, cushion-like feeling underfoot, and comes with countless benefits, such as eliminating sound and providing safety from hard falls. But, of course, we want to be sure you select the best soft surface floor covering, so here are some tips compiled from some of the most commonly asked questions in our carpet store.

Weight, itself, doesn't determine the quality

Many factors, such as density, also decide the quality. Density means how closely together the fibers are tufted. A good density number is 3,500-5,000 and is on the label. The twist is another factor for longer fibers; it refers to how many times a yarn is twisted per inch, and the higher the twist number, the more durable it is. So again, look for a number on the label of at least four or higher.

Pile & fiber: the most significant decisions you'll make

Pile refers to how the fibers are attached to the backing, which affects softness, style, texture, and comfort. A rug pile can be of uncut loops, cut into yarns of any length or twisted.

Fiber may be the most crucial decision you'll make because that is what makes up the yarns of a rug, becoming the very foundation. There are five most commonly chosen: wool, nylon, polyester, olefin (polypropylene), and triexta. Become familiar with the characteristics of each.

Carpet should harmonize with the overall decor

No, it doesn't need to match. You do, however, want whatever colors and styles you choose to harmonize with the rest of your home's decor so that you have a cohesive look.

Lifestyle affects your flooring choices

Here's why this is so important; the carpet you select needs to be aligned with your needs, so it looks great and performs well for a long time. It's also highly individualized, so the carpet you fell in love with at your friend's home may not be suitable for you. Some questions to address: How many residents are in the house? Are there kids and pets? How do you plan to use the room in which it's to be installed?

Since 1998, Stafford's Discount Carpets has provided a quality product, superior services, knowledge, and expertise to the area. Come in to examine our entire inventory of carpet (or other flooring materials) and get a free quote while you're at it. We are located in Redlands, CA, convenient to Yucaipa, Highland, Loma Linda, Loma Linda, and Beaumont.